LawDog Security and Investigations Inc. is a family-owned and oriented business which is fully licensed and insured as a security contractor and private investigation agency in Illinois. LawDog was developed out of additional needs and services requested by our clients from our founding company which was established in 2001 by my father, Russ Sr.
LawDog Security and Investigations Inc. was founded in 2012 by Russell L. Willingham Jr. After working closely with his father and his company for the past 10 years, Russ Jr. opened LawDog Security and founded it on the same principles of his father's company of taking pride in providing all security and investigation services that a client could need. LawDog's goal is to provide the highest quality security services to its clients and ensure that all expectations are met to the fullest.
LawDog Security takes a hands-on approach with all of their clients and prides itself in offering 100 percent satisfaction in all details of their work. Our relationship with our clients allows a one on one contact to deal with any and all problems that may arise. We handle those problems in a swift and immediate fashion and make sure that the client is happy with the results
From day one, LawDog Security has developed a relationship not only with the client that it represents but also with the community that it represents. We are proud to give back to our clients and their communities through donations and free services for special events.
Mission Statement
LawDog Security and Investigations Inc. was developed to provide clients with exceptional service in all aspects of security and investigations as well as excellent customer relations. We pride ourselves in being a customer friendly business that is always here to listen to any concerns, accolades or simply here to be a friendly ear. Our staff is committed to providing you with service above and beyond your expectations, and through our long standing security and police backgrounds providing you with services for each and every need in all matters of security and safety as well as investigations. Plain and simple, LawDog Security is here because of you and for you.
Management Team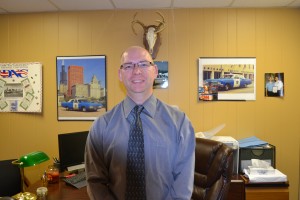 The management team of LawDog Security and Investigations Inc. consists of experienced active and retired police officers as well as experts in the many different fields of security and investigations. 
As president and founder of LawDog Security and Investigations Inc. I, Russell L. Willingham Jr., oversee the daily business as well as all facets of operation, sales, and management. I am available to my clients around the clock for for any and all problems that may arise that cannot be handled by my staff.
I am a current member of Law Enforcement Community and have been for over 19 years. During that time, I have worked in numerous specialized units and tactical teams as well as the patrol division and as a Peer Support Member. Prior to my Law Enforcement Career, I served in the United States Marine Corps as a recruiter and an intelligence analyst. During these times, I was able to obtain my Master's Degree in Psychology. All of these facets of my life are used to make LawDog a company that stands head and shoulders above the competition. I have always and will continue to set standards high for myself and the company that I represent, and I require the same of all of my employees from the top down.
Dale Willingham
Commander
Head of Armed Guard Training, Weapon Safety, Inspections, On Going Training, Education Section
Retired Chicago SWAT Police officer with 24 years of experience in all fields
Roman O. Wisniewski
IT Department Operations Manager
DBA- Skynet Security focusing on establishing the firm's I.T. security initiatives
Education- Bachelors in Information Technology
Melissa Spagnola
Paralegal, record keeping, payroll, legal documents, attorney division
Education: Bachelor Degree in Business Administration