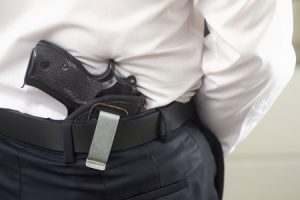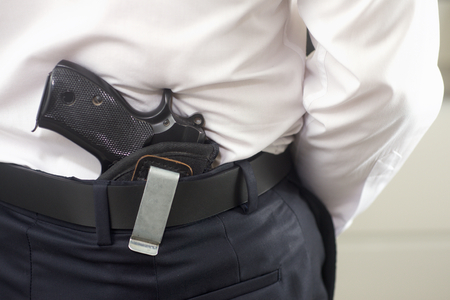 While many security guards walk around unarmed, in today's increasingly violent world it makes sense to hire armed guards who carry weapons on them and know how to use them if needed.
As much as people hope for the best, in today's harsh times we need to prepare for the worst. Even though it would be nice to assume no one with a gun is going to enter a building or event looking to cause harm, these mass shootings do happen– in unexpected places at unexpected times.
If guards have no weapons and the "bad guy" has a semi-automatic, he's going to shoot, injure and kill multiple people in a crowd. However, when guards have guns or other weapons at their disposal, they can react quickly (or, in some cases, proactively) and shoot the gunman before he terrorizes a group of people.
Indeed, armed guards help deter shooters and other criminals. A guard carrying a loaded weapon is more intimidating than one who doesn't have a gun. This puts some fear into others who want to cause trouble– and when they see that the guard has a gun, they're less likely going to attempt their evil plan(s), opting to go elsewhere or give up their plan(s) all together.
Armed security guards bring peace-of-mind to public places and events. Customers, employees, business owners, and others feel safer when they know they're being protected by guards with guns.
Ideally, armed guards need proper training, a clean criminal record, and the ability to react quickly and make smart decisions. Guards who carry guns need to be responsible and trustworthy.
In Chicago, LawDog Security is a fully-licensed and insured company which can provide armed security guards wherever they're needed.
LawDog Security also offers professional, Illinois-certified security training courses in Chicago, so if you're interested in becoming an armed guard, we can train you.
With many of our guards being off duty police officers, we have a stable, experienced crew of available guards who are ready, willing and able to guard people and properties around Chicago and beyond.
Please call 773-233-5742 for more info.