When you are searching for love, being behind the computer is the epitome of a "blind date" because it's one of the hardest ways to trust the person who is on the other side. With "catfishing" becoming the social trend, you don't want to place your heart in the hands of someone who might be pretending to be what they are not.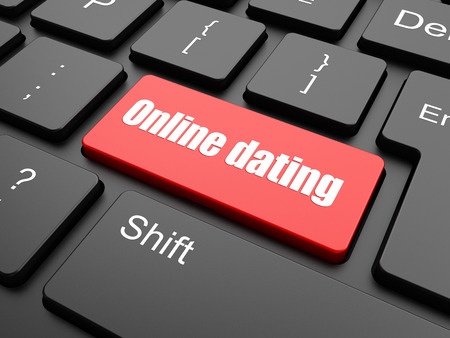 Even when you think there's no possible way that this couldn't be true love, remember that not everything on the internet is as true or as real as it might seem. And you can't start a relationship off of mistrust.
Here are some friendly tips so that your online relationship experience can be a fruitful one:
Choose a site that is reputable with helping your online safety, specifically ones that are partnered with the National Cyber Security Alliance. The NCSA's mission is to keep the internet safe and secure for all, this is especially critical in online dating.
Trust your first instinct and intuition because sadly, just like in the offline world, in the online world there are creeps and scammers. Though there are good people as well. You have to sift through the verbiage, and if you think something is off or you might be in trouble, you probably are. When you have those types of red flags, there is a "block and report suspicious users" function on most dating sites, don't be afraid to use it.
Protect your personal information from other users. You don't want to put yourself in a situation to be harassed. Pretty simple solution is to be web wise with options like disposable emails, block your phone number during calls, and removing geotags from pictures.
If you do decide to make the leap and meet in person, be careful by setting preventative measures. Let a friend know the details of your meeting arrangements, meet in public, and don't reveal your address or personal information until you really know the person after a few dates.
Lastly, never leave your personal items (wallet or purse) or drinks out in the open. At the minimum for women, don't let a guy get you a drink that you didn't see poured. You can't be too cautious when it comes to your health.
Use good judgment with your safety and security even with something as fragile as an online relationship. This will make the other aspects of online dating more exciting and entertaining.
But if you feel like you need more education or you might have a further issue with someone you met online, trust in the security specialists at LawDog Security & Investigations Inc. Contact them no matter the circumstance, as they are prepared to handle it all.