Every year after a long winter, people all across Chicago look forward to the return of sunshine, warm weather and of course, all of the incredible summer events featured throughout the area. Regardless of whether it's a festival, concert or carnival, hundreds and thousands of people come out to enjoy the fun. For the show-runners of these types of events however, this can be pretty stressful. Of course, you want everyone in attendance to have a great time with their family and friends, but things can easily get out of hand with that many people, and the safety of the event goers is the primary concern.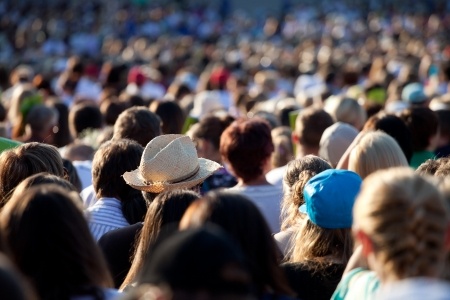 It's because of this that we stress the importance of event security. Regardless of whether you need a team at the event entrance to ensure that no weapons, alcohol or drug paraphernalia enters the premises, or if you simply need an authoritative presence throughout the grounds to deter any possible issues, LawDog Security & Investigations Inc. can help.
Never underestimate the power of a strong security team on hand during area events. A number of show-runners will believe that security isn't necessary, insisting that their event is not large enough for such a necessity or that nothing could possibly go wrong at their family-friendly event. While we understand the thought process behind this, it's important to keep in mind that incidents can occur anywhere at any time, regardless of how small or innocent an event may be. Unfortunately, many people don't come to this realization until they are faced with a situation where security is absolutely necessary, and by then it could be too late.
Instead of waiting to find out the hard way, make a conscious effort to ensure that everything runs smoothly and that your event goers can enjoy a fun summer day (or night) in a safe and secure environment. Call us today to learn more about our security services. We offer a no-cost consultation and proposal for all of your security needs.
(Posted by: Russ Willingham Jr of LawDog Security & Investigations Inc.)