Whether you are trying to locate a lost family member or are searching for a character witness as part of litigation, most people don't even think about utilizing the skills of a private investigator until their attorney suggests it. This may be due to sheer oversight or the fear that professional investigating services can be over-priced or that the "digging" process isn't completely ethical. Well when it comes to working with LawDog Security, know that these statements couldn't be further from the truth.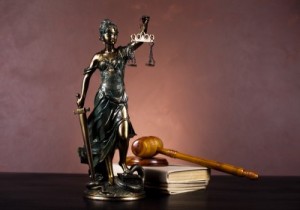 The internet is a very useful tool for research – especially in the digital age. However, the web can be limited when it comes to information that is specific to your needs, causing many seekers to give up the search when they can't find what they are looking for; they believe if it's not on Google, it doesn't exist. Security and investigating professionals like ours have access to more information than just the internet. Our numerous databases can search the globe for your biological parents or your long, lost loved one with technology only available to licensed private investigators or municipal police departments.
This technology available to licensed investigators and police is more powerful than store-bought software or a web search for $19.99. They possess more avenues for personal records, as well as information gathered from social networks, credit reports and proprietary records such as utility bills, loans and liens, and asset purchases. If we do not find them through the first phase of the investigation, we will use the information obtained to speak with old neighbors, employers or public archives. We understand your frustration and we will do everything in our power to locate your missing person!
We know how important it is to reconnect with lost loved ones, find a missing child or to locate a person who doesn't want to be found.  Don't give up – give us a chance. Begin your search today and contact us for a free consultation!
(Posted by: Russ Willingham Jr of LawDog Security & Investigations Inc.)