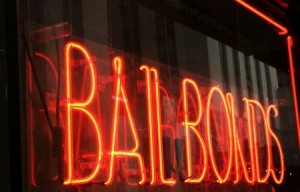 Anyone who issues a bail bond has to take into account the slim chance that the debtor will skip town the day the money's due. Unfortunately, it's a reality of the bail bond business, as people tend to ask for money they can't afford. But when that happens, do not be caught off guard. With LawDog Security & Investigations professionals by your side, we'll make sure you're prepared to track down the individual.
Extensive databases of individuals, which show us who the individual is and where they may be, can only be used by two forces: the police, or certified private investigators, like us. So with our Locate and Skip Trace services, we can instantly search your debtor using the best system technology has to offer. It's what makes LawDog stand out from those spam ads you see on the Internet. This is real tracking power here — no gimmicks.
Using Technology To Track And Find Debtors
It's reassuring to know that our tracking technology is commonly used by law firms, insurance companies, and, all too often, missing person investigators. It is our duty, in these situations, to find out the last locations loved ones were seen at and who they were with and when and how they left. So, in turn, this system becomes perfect for bad debtors, who are like missing persons, but on the other end of the spectrum. It all falls into place.
And if it doesn't, we are able to access surveillance of previous or current family and friends, in order to get a bigger picture of where this individual may be. It allows us to cover more ground by having these individuals on our side, so we can triangulate a location that is as accurate as humanly possible. Surveillance, in this sense, is the key.
We're constantly looking to advance our technologies and improve our services to help you find your guy. The closer we get to the individual, the better job we've done. For more information, contact us today!