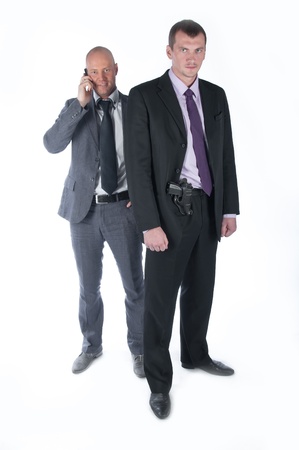 Have you been thinking about hiring security officers? Consider hiring ones who have policing experience.
Those with policing experience are highly trained. They have learned about a wide variety of topics, so they have a broad education. For instance, most police officers have learned all about laws, rules and regulations, as well as how the judiciary system works. They know about things like search procedures, gang activities, etc.
If and when something happens and they're on duty on your behalf, you can expect them to react quickly and efficiently. When they radio/call for help, they're likely going to get a faster response than a security guard because they "know" the people on the other end of the call and they have a bond/relationship. Little things like that mean a lot when there's a problem somewhere.
Furthermore, security officers with policing experience are familiar with "the law." They are trained to do things properly, and, if needed, they can testify in court.
Finally, those with policing experience garner a higher level of respect and attention because they've earned it and they can have both a uniform and/or badge and/or gun to show they mean business. In Chicago, Illinois, LawDog Security has a management team consisting of experienced active and retired police officers as well as experts in many different fields of security and investigations.
If you're looking to hire security officers who have experience with policing, LawDog Security has the kind of officers you're looking for– and these officers can offer a variety of services. Whether you want armed or unarmed security professionals, LawDog Security can supply you with officers who handle security patrols, intermodal security, mobile patrols, school safety, etc. Our officers work in a variety of environments, including schools, shopping centers, apartment complexes, office buildings, high rises, gated communities, hotels, construction sites, parks, and more. For more information, please call LawDog Security at 773-233-5742.