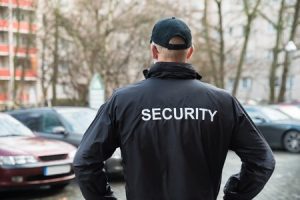 When you think of selecting any company to work with, the first thing you should do is call their number. See if anyone picks up. And, if they do, are they friendly and polite? Do they direct you to the person you should be talking to and/or answer your questions? You can tell a lot about a company based on your first phone conversation. If the phone just rings and rings, or you're put on hold for 10 minutes, or you leave a message and they never get back to you, then you know they're probably not that interested in your business so you move on…
When selecting a security company, what are some things to keep in mind?
It's best to ask potential security companies to tell you about who they are and what they do. That way you can determine if they're a good fit for your particular situation. You can ask about their training and experience. Are their guards licensed and insured? Are they monitored/kept accountable? If so, how? Does the company have enough guards for your needs or are they short-staffed for whatever reason? Are guards properly screened before being hired? Ideally, you don't want guards with drug issues or psychiatric problems guarding you/your situation!
Ask around town and see what people say about the companies you're currently researching. You can find online reviews, but it's even better to hear opinions directly from people's mouths, in person. You could also call a list of references provided by security companies and see how those customers/clients fared in the past. Or check with friends and family to see if they've had positive or negative experiences with particular companies.
In and around Chicago, if you're looking for security guard services, consider hiring LawDog. Call us at 773-233-5742 to discuss your security needs today.