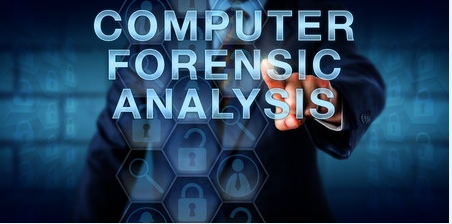 Without a doubt, criminal investigations have evolved during the past 100 years. Gone are the simple practices of going from place to place, dusting for prints and searching for clues. These days it's all about discovering a digital footprint and using the Internet and social media as a stepping stone in finding the truth. The Internet is a big place, which is why we use a variety of high-powered tools to aid in our digital and computer forensic searches.
Facebook
Even after being in existence for a dozen years, Facebook is still one of the most heavily used social media sites on the web with more than 1 billion users. The beauty of Facebook is that it offers many a false sense of security. Users think they can post just about everything about themselves without thinking about how people – both friends and foes – can see and use that information.
Enter the Facebook graph search. With this function, we can use the website's search bar to enter specific search terms that may lead to more information on the person we're looking to find. For instance, we could search for friends of the individual or find people who have visited the town that he or she is believed to reside in. It's a great tool for narrowing down the search and finding traces of a person within other people's activities.
Search through Instagram
If Facebook is the cool parent, then Instagram is its modern Millennial child. Launched in 2010, Instagram is populated by more than 300 million eager followers and millions of their pictures. As social media evolves, so do the users, and even if someone is not on one platform, they may be on another, so it is important to search them all.
Although there is a little more legwork involved, investigators can search Instagram for pictures, hashtags, GPS tags and more to try and determine the location of a target or the people around them. This can help narrow down a missing person or find someone who has been evading a process service. It can even help show that someone took pictures in one location while telling their loved ones – or employer – they were somewhere else.
Reverse Image Search
Google has brought us many great things, and one of the lesser-known features is reverse image search. With this novel capability, we can take a photo and have Google look for similar or identical pictures found elsewhere on the web, including unsecure social media profiles. This can help determine where a location is or even who an individual in a photo is, in some circumstances. After that, all you need to do is investigate your new leads.
No matter what kind of investigatory services you need – skip tracing, domestic investigations or civil and criminal cases – we can help with the latest technology. Learn more and discuss the specifics of your situation with us today by calling 773-233-5742.