For all the new security technologies in use today, sometimes the best remedy is an old-fashioned security guard who can use his or her skills to quickly calm a situation. At LawDog Security, we know that sometimes a security officer is needed to protect not only a company's employees, but also their premises and intellectual property.
Think about the scenario of a disgruntled employee coming back to confront the boss after being removed from their job. Do they have a weapon? Do they have a violent past? Are they a danger to themselves or others at the office?
It's uncomfortable to think about, but these situations happen far too frequently. While police officers do a tremendous job, there is a lag time – no matter how short – between when you call police and when they arrive.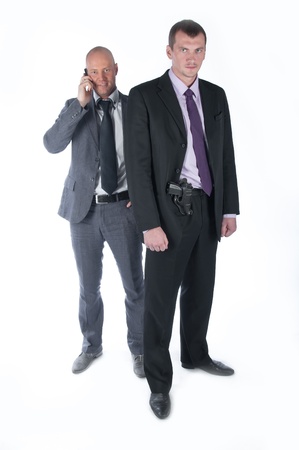 At LawDog Security, we can provide a uniformed security officer to offer enhanced security at your property. Whether you need a security guard for overnights and weekends, daily screening and admissions or following a particularly highly tense series of labor negotiations or layoffs, we can provide the staffing you need to help keep your business and your employees safe.
Security guards can also help keep unwanted people off your company's premises. Even if a company does not keep money on site, there are likely a variety of other things of value. That includes machinery or technology to intellectual property. Business owners seemingly never think about a break-in until one happens, but the truth is that they happen way too frequently.
LawDog can also provide executive security. If a company executive feels a need to be protected or is going to an area they do not feel safe, LawDog can provide trained personnel to accompany them and make sure everyone remains safe.
It's hard to sometimes think about these things. Angry former employees, theft or even an attack on an executive are not things people want to talk about. In today's world, though, they are a reality, so take the steps necessary to be protected. To learn more, give our offices a call today at 773-233-5742.