When it comes to our businesses, we want to make sure our employees and our tangible assets are safe. This is why many businesses today have their own security to help protect it. However, what many don't know is that even though they have security, they may be at risk for potential security breaches and other nefarious activity.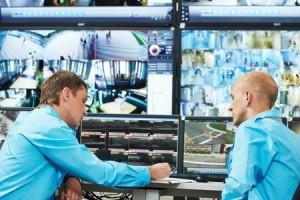 LawDog Security offers on-site business security assessments and screenings, which can help you make sure that your business has the best protection available. A member of LawDog Security's security staff will visit your location and perform a comprehensive security risk assessment at your building. While there, we will sit down with you and discuss numerous aspects of your security, including evaluating your current security situation to see if it is not only fitting your needs, but making you and your employees feel safe as well. We will also look to see if the money you are spending on security is proving to be worth your investment or if it might be time for you to find new security. There is also the possibility that you are overspending in one area or underspending in another.
One option – should you determine that you're in need of new security service – is to hire LawDog Security. We aren't your average security company, as we don't hire just anyone to work for us. We put each member of our staff through a long, thorough interview process that includes a background check, allowing us to verify that we hire only the best people for the job. We will also work closely with you to make sure you get the right security staff with necessary skills and experience that fits your business needs. With former military and police members as well as experienced security professionals who have worked in a wide variety of corporate and business situations, we have the knowledge needed to keep you and your property safe.
At LawDog Security, we believe that you should not only be safe but happy with your business security as well. Our security and investigation services are available for clients throughout the greater Chicago region and we'd be happy to discuss your current security with you. If you would like more information on what LawDog Security can do for you, call us at 773-233-5742 today.