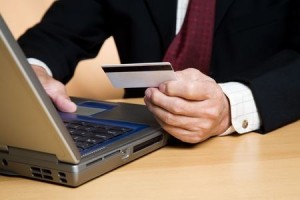 It's that time of the season where customers do most of their shopping for the holidays. As the mobile and computer technology has increased, less and less of the holiday shoppers are going into the stores to do their shopping. Instead of fighting the mobs and getting trampled by fellow shoppers, the savvy customer is using the internet to make all their holiday purchases. There's even a day called for it now, Cyber Monday.
The only problem with the customer being more tech smart and using the internet to shop during this time of year is that they are doing it on company time. That can be against company policy and a big drain on company resources. If an employee is busy searching on their computer for the latest deals on a toy for their child or struggling to find their credit card to confirm a purchase that means they aren't actually doing work when it matters most, during the hours of business.
As a business owner you want to have your workers to make purchases and the like on their own personal time, not on company time. If you suspect that your employees aren't utilizing their work time effectively enough, there are ways to monitor their computer time.  Also there are programs that can be installed that do surveillance on your systems to ensure employee productivity. These can be monitored from a remote computer and even from a mobile device.
There are many security companies in the Chicago area that claim they can help with computer and digital forensics, but none of them have the knowledge or expertise to find a solution to your business problems like LawDog Security & Investigations. The professionals at LawDog can get your company setup with the right computer monitoring system to satisfy your need to keep business running as usual and with efficiency. Contact LawDog today and prevent loss of work time.