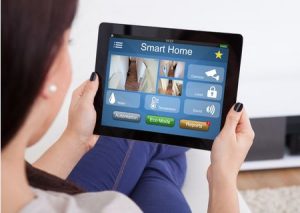 Whether you're at home or away at the office, it isn't easy to keep a vigilant eye on everything that might be going on inside and around your home. That's why LawDog Security offers surveillance services so you can keep tabs on anything going on at all hours of the day and night. Using different discrete techniques, we can help you always see what's happening without drawing undue attention. Here are a few ways surveillance programs can help in your day-to-day life.
Babysitting the Babysitter
When you and your husband want to get out for a night, chances are you hire a babysitter to watch your kids. However, it can be scary to leave your kids with essentially a stranger for the first time. With our surveillance service, you will be able to keep an eye on the activities of your babysitter and see if they are truly the right person to be in your home with your kids when you aren't around.
Truant Teens and Spousal Secrets
Speaking of kids, your teenager might tell you where they're going, but in reality they might not be heading there at all. That same can be said about your spouse as well. If you suspect your children or spouse could be lying to you regarding their whereabouts, then you need us on the job. We can follow them from a distance or use GPS technology to keep track of their vehicle and provide you with a report that shows you where they've gone compared to where they said they would be. The results of these domestic investigations can help you confront suspicious behavior by your spouse or teen or provide evidence that your suspicions were unfounded.
Watching Home While Out of Town
Vacations are a great way to relax, but many people are concerned about what might be happening to their home while they're away. Don't be concerned with the help of LawDog. We can help you install a home security and surveillance system that keeps your home protected and provides you with video of your home that can be accessed online from anywhere. This allows you to check in periodically throughout your vacation and allow you to enjoy your time away worry free.
If you would like to learn more about our surveillance services, call LawDog Security today at 773-223-5742!