Over the last few months, threats have been made against more than 100 Jewish Community Center schools, child care centers and other facilities all across the country, as the Chicago Tribune reports. Additionally, many synagogues, churches and mosques have been threatened with violence, as well. While these threats have been false alarms, that doesn't mean that you should ignore the problem if you operate a religious center in the city of Chicago. You should be on heightened alert at all times these days with the current political climate and tension, and you should take the proper precautions to ensure that you and those who attend your synagogue, church, mosque or other religious institution are well protected.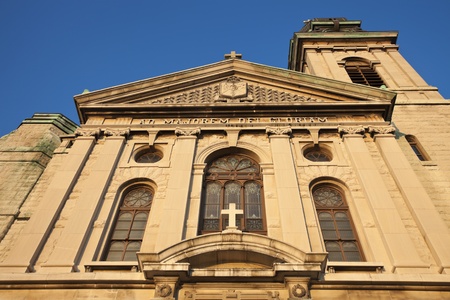 LawDog Security & Investigations can help to keep your facility secure and protect you against those who might potentially want to do you harm. We can come to your place of worship, provide you with a security risk assessment, and let you know if there are any blind spots in your current security plan. If you decide that you want to work closely with us, we can provide you with highly trained security guards who can help with crowd control or simply just maintain a presence at your facility to make sure that any threat of violence is handled promptly. We want all of our clients to feel safe, and we will go to great lengths to make sure that you are able to worship freely and without worry.
Unfortunately, it doesn't appear as though the threats against religious centers are going to stop anytime soon. Tensions are running high, and some people are afraid to enter their respective synagogues, churches and mosques. LawDog Security & Investigations can help you and your congregation resume living a life of normalcy. Our family owned and operated business is committed to helping those who need building security, and we are happy to work with you to assess your building and set you up with the security you need right now.
Call us at 773-233-5742 today to speak with a representative about our security services.