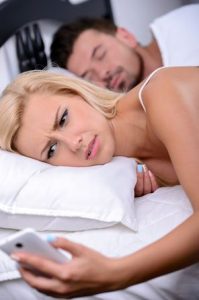 Do you suspect that your spouse might be cheating on you? If so, you could go ahead and confront them right now about it, but without any evidence of a suspected affair, they will likely deny it and then do their best to cover their tracks moving forward. If you have any suspicions, it's important to have evidence before you move forward. Rather than storming into your house and making a bunch of accusations without having any proof, you should hire LawDog Security & Investigations to look into your suspected spouse's infidelity and find out the truth for you.
LawDog Security & Investigations specializes in spousal infidelity and uses a variety of techniques to get to the bottom of alleged cheating. If you think that your spouse might be having an affair, we will use services like GPS tracking, surveillance and more to figure out whether or not you have anything to worry about. Our goal is to put together as much concrete evidence as possible during our investigation so that you have the facts – and the truth – about your spouse.
If we discovered that your spouse is in fact having an extramarital affair, the photos, video or GPS travel records gathered through our team's investigation will allow you to confront your spouse with cold hard facts. It may go the other way, as well – if we find no evidence, it can clear your conscience and allow you to sleep easier knowing that there is nothing to be worried about. No matter the circumstances, we will do our best to give you a clear picture of what your spouse is or isn't doing when you're not around so that you can decide how to handle it.
We understand that spousal infidelity can create a lot of stress and tension in a relationship, so we aim to work quickly to carry out our investigations. If you think your spouse is being unfaithful to you, contact us today to learn more about our domestic investigation services. Call us at 773-233-5742 today to schedule an initial consultation to get started.